Pop-Up Art Weekend 4 & 5 March 2023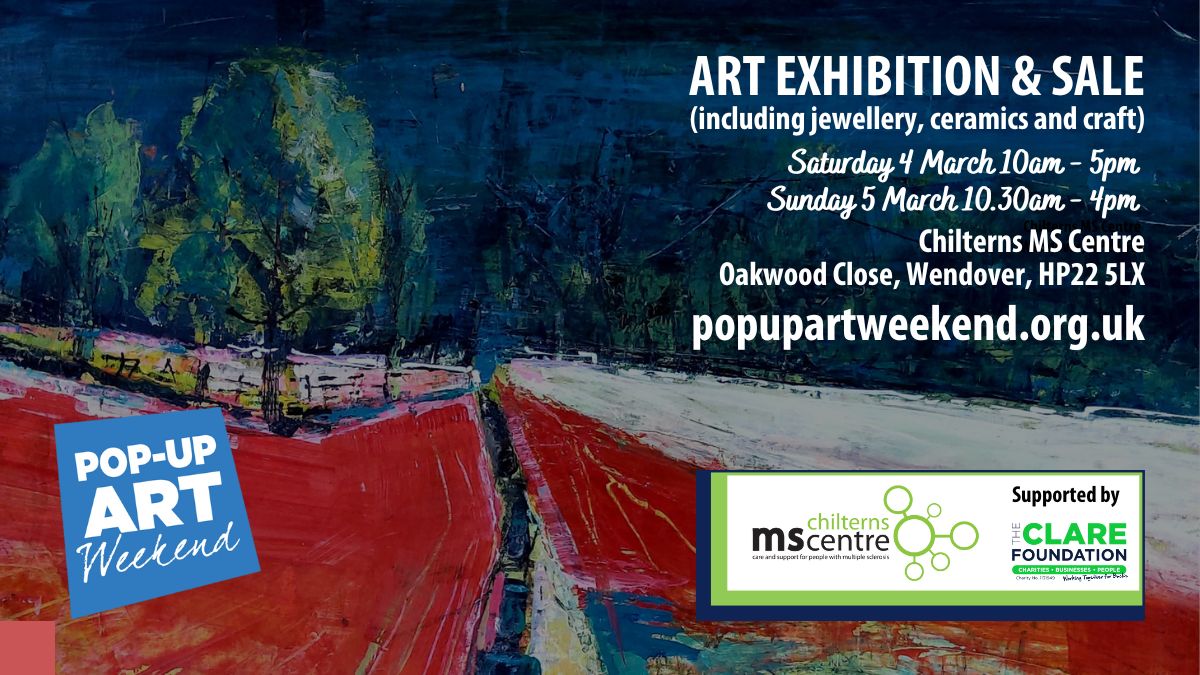 Our charity art sale and exhibition returns to the Chilterns MS Centre for the first weekend in March 2023 and we are delighted to once again be sponsored by the Clare Foundation.
Showcasing a variety of paintings, sculptures, jewellery, drawings, ceramic and other forms of art from local artists, we think it's the best charity art sale in the area. Check out our video below from last year's event highlighting just a small selection of the fantastic exhibits we had.
Even better, at least 33% from every sale goes directly towards the Centre and will help us provide treatments and services to people with MS so they can live life to the full.
Our café will also be serving delicious cakes, as well as hot and cold drinks.
The Pop-Up Art Weekend is free to enter for visitors so please do come and join us.
Opening hours:
– Saturday 4 March 10am to 5pm
– Sunday 5 March 10.30am to 4pm
Check out our time lapse video below to see how our Centre transforms from a place of work into an art exhibition.