Skydive 2021
1st September 2021

-

30th September 2021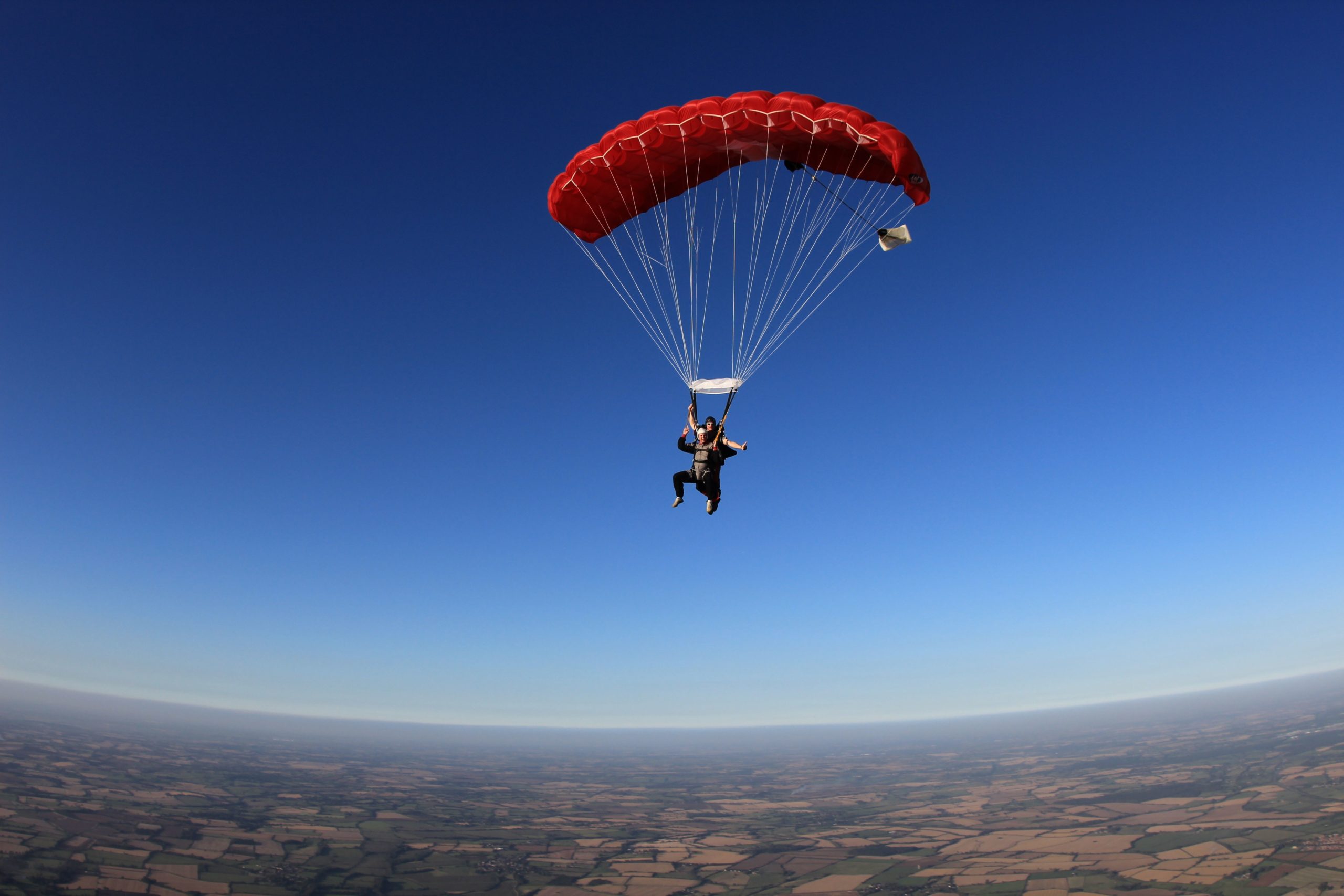 Chilterns MS Centre Skydive September 2021!
Has lockdown made you think about doing something new and fun for charity? Sign up for our Skydive 2021 to tick that box!
Book your skydive for any day in September 2021 here.
When booking your skydive, please note the most local skydiving centre is Brackley.
Join us and we will support you through every step of your journey.
When you take part in our skydive you will receive:
Fundraising support pack
Branded personalised t-shirt
Our events team on hand to answer any questions through every step of your fundraising
About the skydive: 
Registration and payments:
All you need to do is sign up on the Skyline Events website and pay the £70 registration fee to get your Skydive booked in.
Once you're booked in, simply set up your fundraising page and meet the minimum fundraising target of £450 before you jump.
All participants must be aware that:
When you book a date on the booking page, please note the availability for this date will be checked with the skydiving centre and a member of the Skyline events team will confirm the availability of the date you have selected.
The minimum age for parachuting is 16 years, and there is no maximum age for this course. Persons between 16 and 18 years of age will be required to be accompanied by a parent or guardian aged 21 or over to sign consent forms on the day they book in at the centre.
The maximum weight limit for all courses is 15 stone (95 Kilos).
You must be medically fit to jump, please take a look at the self-deceleration British Skydiving medical form 115A, this is designed to help you identify whether you may be at greater than normal risk and may need to take qualified medical advice before jumping. If you are in any doubt, please take qualified medical advice (normally your GP or a specialist treating you) and get them to fill out British Skydiving medical form 115B to confirm that you are medically fit to jump. You will be given these forms once you have registered.
Agree to raise the minimum fundraising target of £450 – please don't be put off by this cost, once you send your fundraising page around your friends, family and work colleagues you shouldn't have a problem meeting the target. We will be in contact with you to give you some top fundraising tips once you sign up.
We are working with Skyline for this event. You will hear from both Skyline and the Chilterns MS Centre once you have booked.
Once you have booked and the fundraising target has been met, the cost of the actual skydive is covered (including the cost of the British Skydiving membership/insurance).
A booking fee of £1.50 per person will be added to your registration fee at time of booking.
If you have any questions in the meantime, please do not hesitate to get in contact.