Carers and Family Members
We know that MS doesn't just affect the person living with the condition; it affects the whole family too.  It is important that loved ones are also given the support they need to adjust to life living with and caring for someone with MS. You may not consider yourself as a carer, but simply as a husband, wife, child, parent or close friend.  You may not be paid for it, but giving regular support to someone with MS, enables you to have support from the Centre as well.
As a family member or close friend, your wellbeing is just as important, especially if your loved one relies on you for their regular care.  That's why we offer many of our services to you as well. Since the pandemic began, this is even more important, especially if you have been with them for all of these months with no break or much outside help.
As a Carer Member we can offer you:
physiotherapy if you are having difficulties or pain when moving
access to social groups and activities
workshops on a range of subjects relevant to MS, including nutrition and how to explain the symptoms of MS to children
counselling in a safe and confidential environment
signposting to other organisations that can help you
Sometimes just being able to talk to others going through a similar situation can be really beneficial. We offer an opportunity for families, friends and carers to meet in a friendly relaxed environment to share experiences and knowledge.
Membership is just £25 per year.
Whilst we don't make an additional charge for any of our treatments, classes or workshops, we do encourage people to make a regular donation if they can.  Receiving these treatments privately would be very costly, but by asking for donations this enables everyone to have access to the treatment and support they need.
How to become a member
Family and carers can become members without the need for a referral, at any time, even if the person with MS is not a member.
You are more than welcome to chat to us about what we offer – simply call us or complete the Call Back request form on this page.
Members Stories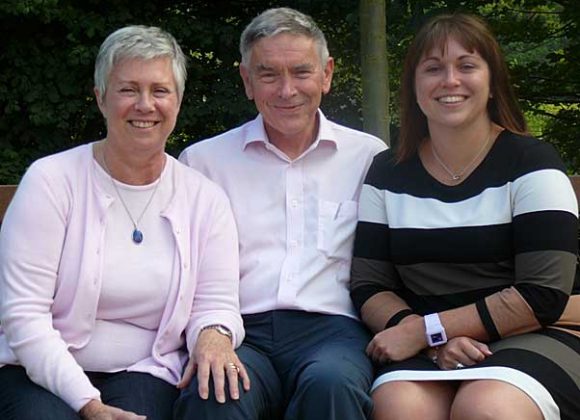 Allen Family The Chilterns MS Centre nestles between the woods at Wendover and the RAF community at Halton and has...