Giving Tuesday
#Giving Tuesday is an annual day of giving, which this year is on Tuesday 3 December.  Charities often ask supporters to give what they can on this specific day and use the power of social media to help spread the word.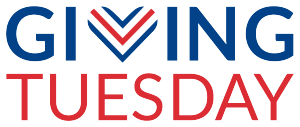 The Chilterns MS Centre is taking part again this year.  We want to encourage our amazing supporters to give what they can on this day.  Your generous gift can help change the lives of people with multiple sclerosis (MS).  Just stepping foot in the Centre is often the first step to a more positive life, with greater control over their symptoms and their emotions.
Just £35 could provide physiotherapy to help someone with MS to gain the strength to stand and give a loved one a cherished hug.
Or just £40 could provide time with a counsellor to help someone who has lost their sense of purpose since their diagnosis to start living a more positive life with MS.
Whatever the value of your gift, it will make a huge difference to the people affected by MS and help them to lead a healthier and happier life.
Please take part by donating this #GivingTuesday.  Thank you!