National Lottery awards £300k towards Physiotherapy Treatment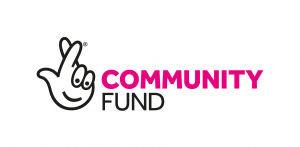 We are delighted to announce that the Centre has been awarded a grant from the National Lottery Community Fund, which distributes money raised by National Lottery players for good causes and is the largest community funder in the UK.  We have been awarded £300,000 over the next three years to support our physiotherapy service.
As a charity, we have to raise over £400,000 a year to continue to offer the therapy for free to our members.  The grant will go a long way towards funding the service for the next three years and comes at a crucial time when general donations are declining and our funding from the NHS has also been reduced.  In this uncertain economic climate, we must rely on the generosity of our supporters and other grants in order to meet our overall running costs of £1.2million annually.
We are so grateful to The National Lottery Community Fund for supporting this much-needed service. Thanks to National Lottery players, many of the 1500+ people in our area affected by MS will receive this treatment, enabling them to lead healthier and happier lives.

Faye Chappell, Head of Clinical Services
Multiple Sclerosis is a life-long neurological condition that can result in many symptoms including fatigue, reduced mobility, poor balance and bladder problems.  There is no cure but regular exercise and targeted physiotherapy can help people to improve their mobility and reduce joint stiffness, enabling them to stay in work for longer and continue enjoying family and social activities.
We would also like to give special thanks to Community Impact Bucks, who supported us through the application process.
Find out more about how physiotherapy could help you.
Learn more about making a donation or other ways to support us.