The Chilterns MS Centre celebrated its incredible team of volunteers on Friday 9 December with a special lunch and awards ceremony.
Volunteers are a fundamental part of the team at the Centre and many of them have been coming for years. Each of them makes a fantastic contribution towards the running of the Centre, selflessly donating their time and energy.
The awards winners were:
Ant and Dec Award
For great team work where two volunteers are working together on a regular basis.
Chas Burton and Sue Kirtley (café)
Richard Clark and Mike Mundy (oxygen)
Unsung Hero Award
For those volunteers who quietly but very efficiently get on with their roles
Nicola Hart (reception)
Roger Jarvis (oxygen)
Sheila England (café)
Rowena Dean (fundraising)
Behind the scenes award
For those volunteers who are not in the limelight but are absolute troopers
Cyril Turbutt (facilities)
Jane Campion (gardening)
Dedication Award
For volunteers who have shown outstanding dedication to their volunteer role over the last year
Judith Harper (art and social)
Bob Hughes (Boccia and facilities)
Susan and Claire Higgins (fundraising)
The lunch was also an opportunity to pay tribute to Lisa Ottley (Boccia) and Liz Swan (café) who are stepping down from their roles and special mention was made to Annie Root. Thank you for all you have done for the Centre and your dedicated service to our members.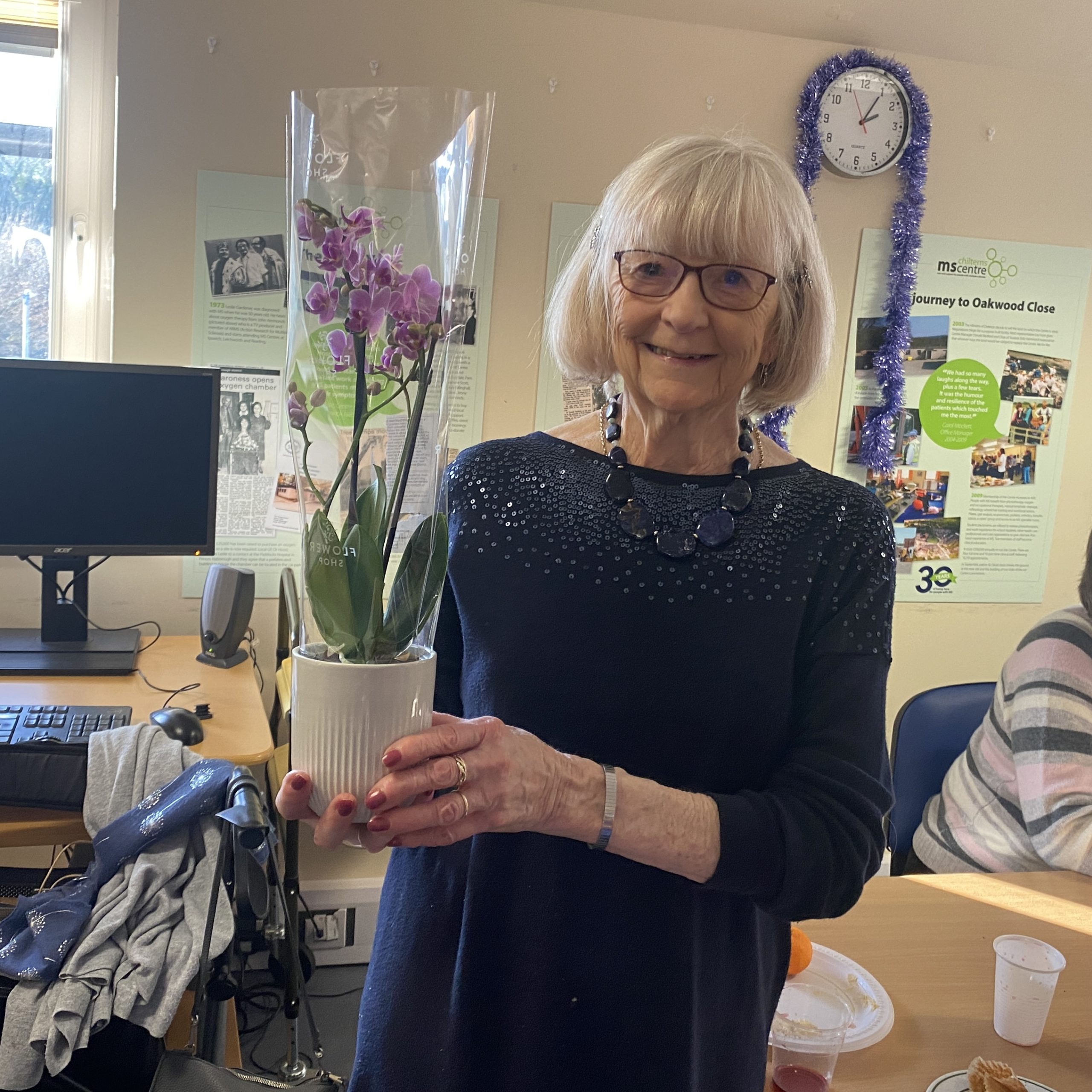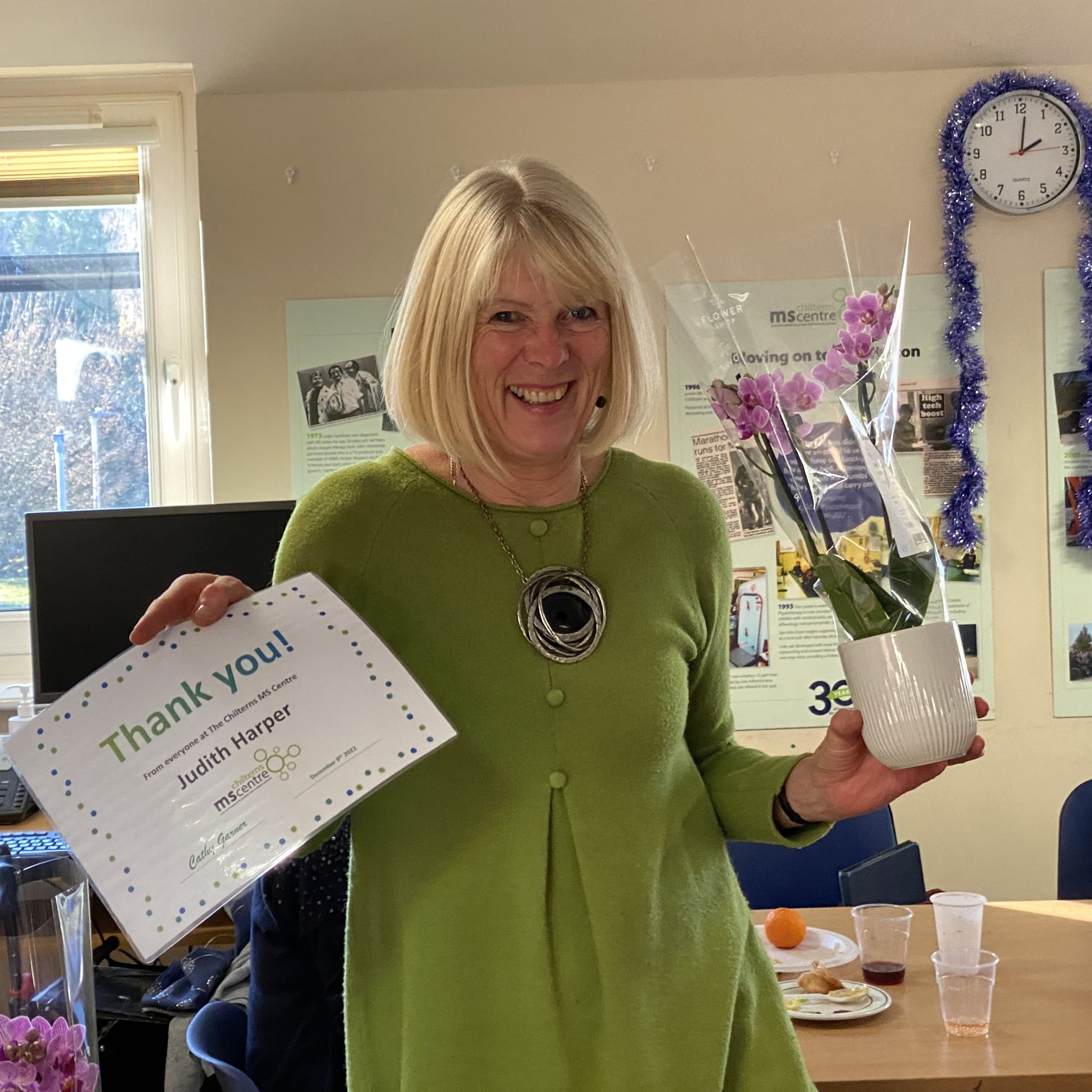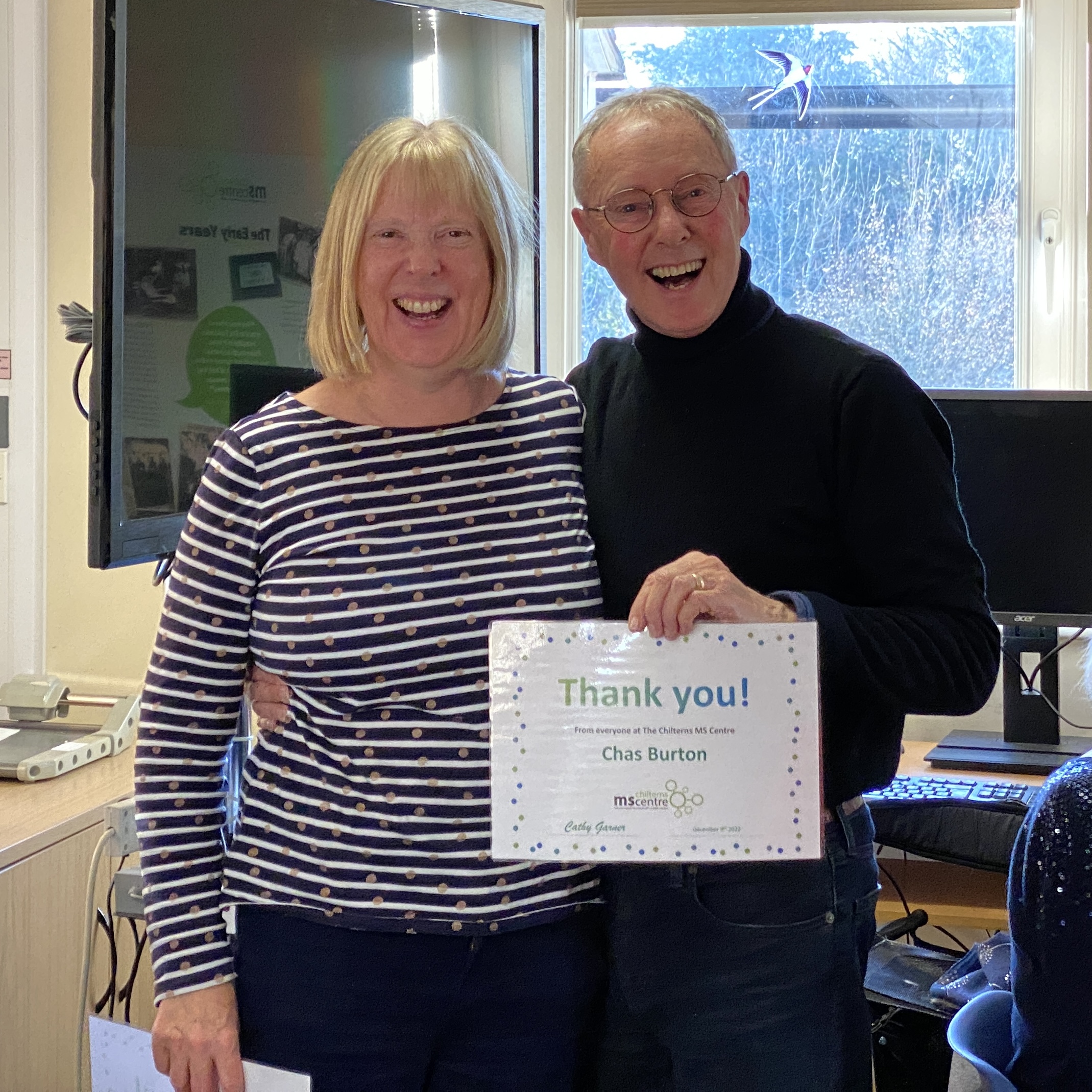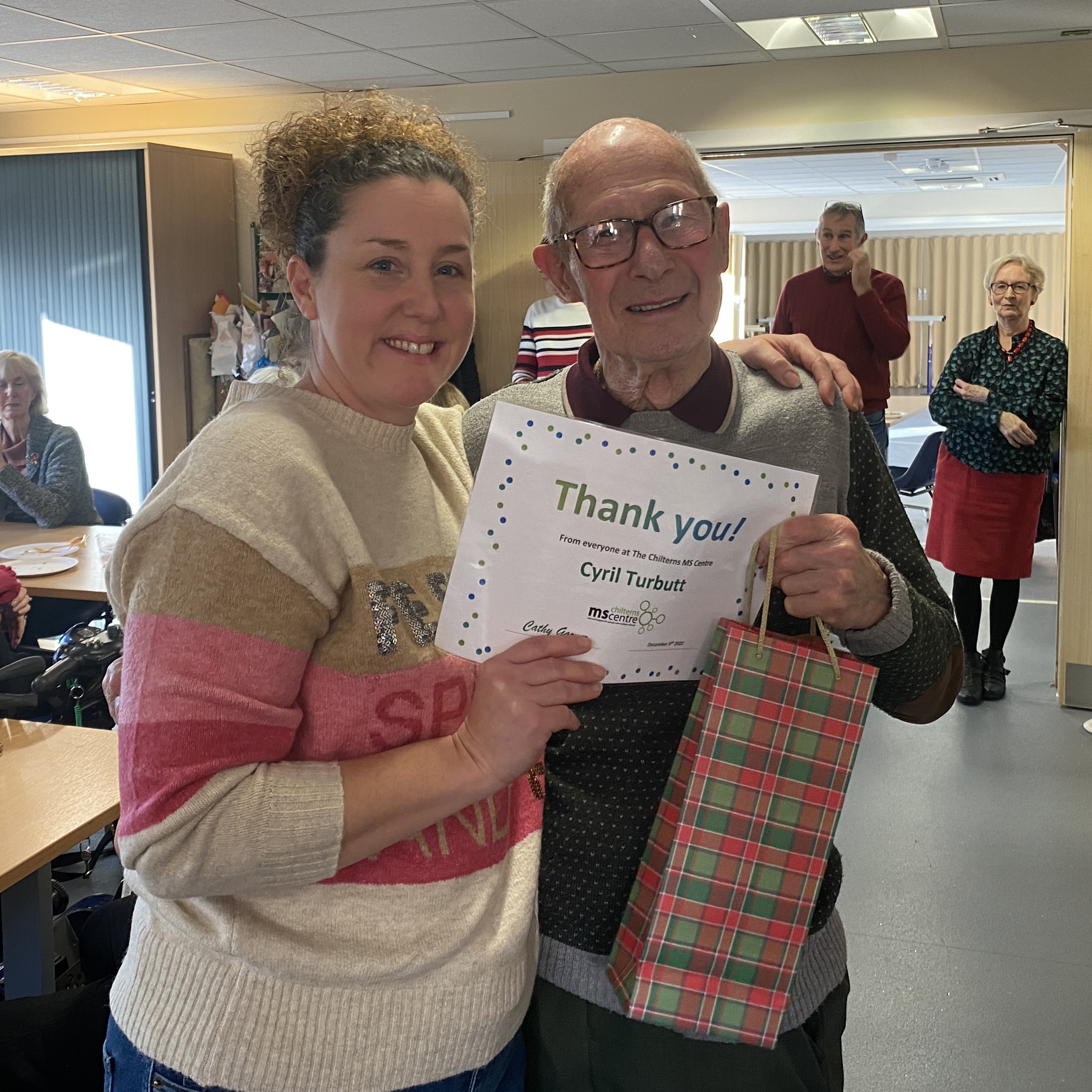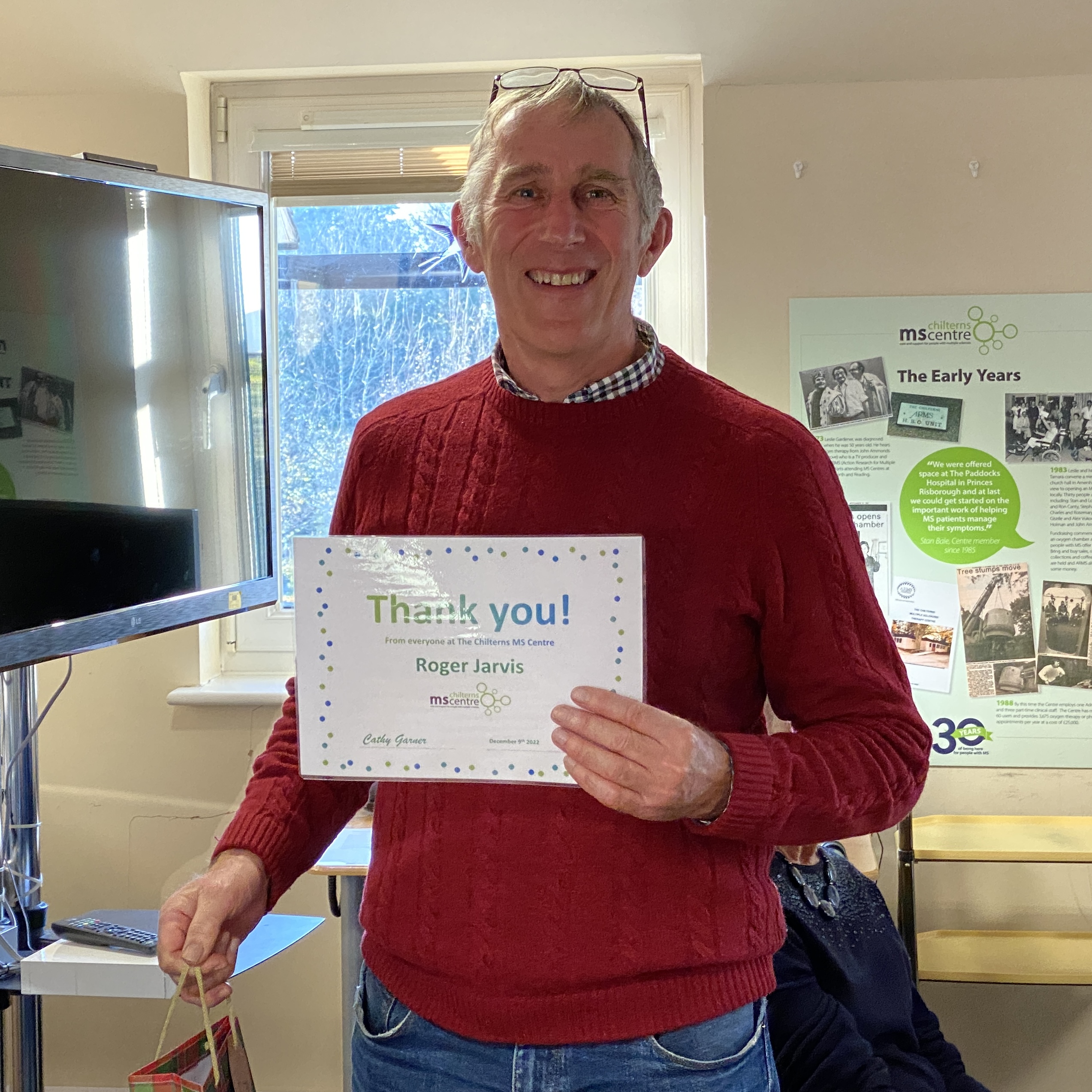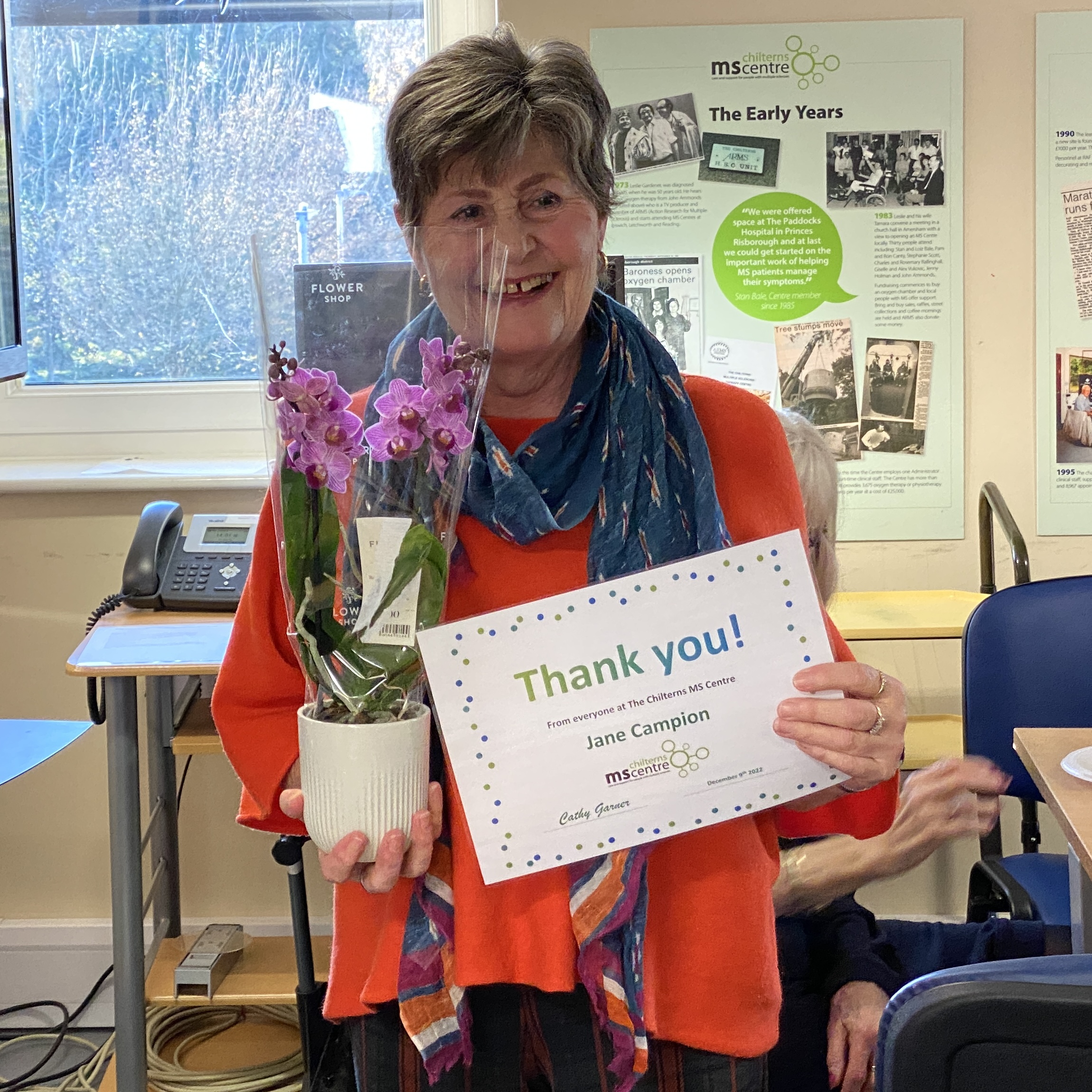 Sue Perry was one of the Centre members who joined the volunteers for their special occasion. In paying tribute to them she said:
"Our volunteers are the life blood , the glue that keeps everything together and we couldn't function without them, there are so many of them working throughout the Centre and in virtually every department, I don't think any of us really appreciate just how many as we only ever meet those people in on the day that we are attending. We come into the building to be greeted with a smile, a bit of a chat and lots of homemade cake, they often make our day! Many, many thanks to all you kind souls that give the gift of your time to help us."
From reception to café, oxygen therapy to leisure groups, volunteers do so much for the Centre. We are so grateful to each and every one of them for all they do.
If you would like to become a volunteer please email info@chilternsmscentre.org or call Cathy Garner on 01296 696133.