The Chilterns MS Centre is pleased to welcome Karen Cross to its Board of Trustees to help oversee the running of the charity.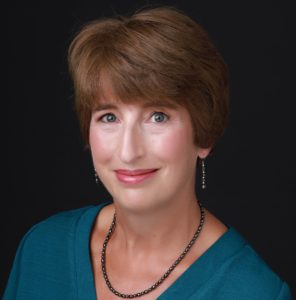 Karen brings with her extensive experience from working most of her corporate life at Microsoft in their database division, initially in technical roles, then product management and business and industry management. Over those years she gained a wealth of experience in marketing and the importance of understanding the customer, along with building team management and business skills. More recently she has set up her own business as a residential landlord.
"I live locally in the Chilterns and have immediate family that have suffered with both MS and other neuro conditions," said Karen. "I understand the challenges for both the patient and their loved ones so am looking forward to working as a trustee with the charity as it moves forward to provide support to more people."
"I am delighted that Karen is joining us and bringing with her an incredible range of experience," said Henry Snow, Chair of Trustees at the Chilterns MS Centre. "The Centre has an exciting time ahead as we open up to other neurological conditions, the skills and expertise Karen has will be crucial to guiding us through this."
The Chilterns MS Centre is a charity supporting people with multiple sclerosis through a range of treatments such as physiotherapy, hydrotherapy, oxygen therapy and a range of leisure groups. Just as importantly there is a café serving tea and cake. More recently the charity has begun a pilot programme to open up its service to people with other neurological conditions, starting with Parkinson's Disease.
If anyone with Multiple Sclerosis or Parkinson's Disease feels they would benefit from the services offered then they should get in touch with the Centre by emailing info@chilternsmscentre.org or by phoning 01296 696133.