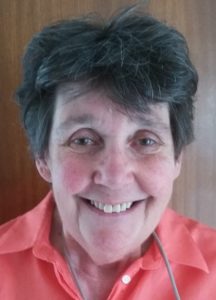 Meet Sarah, a creative artist, member of the British Association of Decorative Painters and part of the Chilterns MS Centre community for the last six years.
I came across decorative painting by chance nearly 20 years ago and was hooked on it from the start. Decorative painting encompasses many different styles from around the world and is often used to decorate useful items around the home. It uses brush skills which are easily learned, and doesn't require any artistic talent, so it suits me perfectly! I paint in acrylics and I am a member of the British Association of Decorative Painters. I find it very therapeutic to be immersed in my painting and the creative process is very rewarding.
Sarah's Christmas themed decorative pieces have previously raised over £700 for the Centre and she has now tapped into her entrepreneurial skills with her online Etsy shop called Foxglove Crafts UK.
Sarah's symptoms have stopped her from painting smaller items but they haven't stopped her from painting altogether. "My dexterity decreased and my tremors increased, I found painting so many small items more difficult."  She has since moved into painting larger wall hangings and signs, which she sells on her and has set up an Etsy Page, with 25% of profits, kindly being donated to the Chilterns MS Centre.
Art is a therapeutic pastime and has lots of benefits for someone living with multiple sclerosis.  It helps with concentration and is a great way to relax and live in the moment.  It also helps with fine motor skills and strengthening the hands and wrists.  At the Centre, we run a leisure group where members can try their hand at all sorts of art as well as have fun in a social setting. Find out more about getting creative with the Angell Art Group as well as some of our other therapeutic leisure groups.