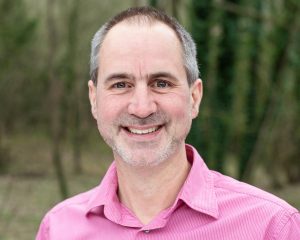 Andy is our Chief Executive Officer and is responsible for ensuring we build an organisation that has the most positive impact on those we care for in a sustainable way.  Being from a financial background he also ensures that every penny that is gifted to us is used wisely.
He is a keen cyclist and can often be found riding to and from the Centre.
He works Monday to Thursday.