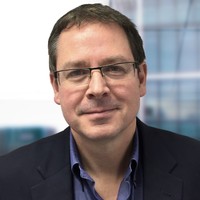 I have spent 30 years in the marketing services industry as a business leader, director and entrepreneur. Having lived in Canada, America and Asia, my international exposure across culture sensitivities has helped me to build significant businesses, while leading and managing large teams.
With a passion for people and business, helping to serve those who serve others, in 2018 I founded my own management consultancy, We Are [DGB], helping do good businesses do better business. I am also an equity partner and director of TrustOnTap, a home care service, matching the best quality carers to the needs of those requiring care at home.
I am honoured to be Trustee of the MS Centre and to support the importance of the services for its members.