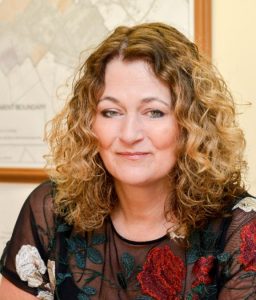 I am a qualified barrister who has worked for over 25 years, as both General Counsel and Global HR Director, managing a variety of legal and HR matters worldwide.  Having managed legal and HR teams while sitting on the main operating boards of over 60 internal companies,  I feel that I can bring a wealth of knowledge and experience to the charity in terms of its HR & legal requirements as well as other areas.
I am passionate about creating a sustainable and positive community, so much so that I am currently the Chair of the my local Parish Council in Aston Clinton.   I have been supporting the Centre for many years by attending several fundraising events.  As a member of the local community, I know how much a place like the Centre is needed and the positive impact that it makes on local families.
I have been co-opted as a Trustee and hope to be elected at the next AGM.