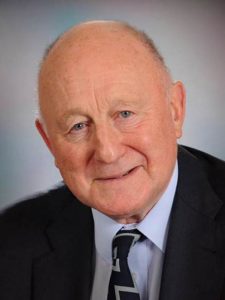 After serving in the Royal Navy, I embarked on a career in industry as a Management Consultant. I specialised in corporate turnarounds, focusing on project management, strategic initiatives, Financial Control Systems and HR Policies. I hope some of my skills will be of benefit to the Chiltern MS Centre.
My wife and I live in Beaconsfield. In 2002, Diana, the eldest of our four daughters, tragically died of a Brain Tumour. We set up a Charitable Trust, now Brain Tumour Research. It supports four Research Centres and works with the Medical Research Council. In 1991 I was diagnosed with Motor Neurone Disease and a year later with MS.
I am currently co-opted as a trustee.