Winter Ball raised a fantastic £10,300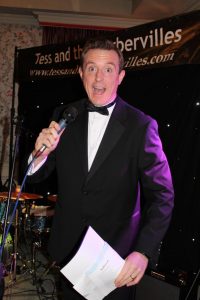 Thank you to everyone who attended our recent Winter Wonderland Ball. It was lovely to see so many members and volunteers there, as well as many corporate friends and supporters of the Centre. Ben from Mix96 was our host for the evening and Bob Mason was our expert auctioneer. Great fun was had in the photo booth and our band Tess and the Durbervilles kept everyone dancing until the early hours.
Thank you to EIC and Laxton Properties for sponsoring the evening, and of course to Rumseys Chocolatiers for the delicious chocolates!