It was the mission of one of our amazing members, Netty, to host a Sound Bath in aid of the Centre. From the get-go, Netty was absolutely determined to raise £2,000 and we are so pleased to say she did it! We offer our huge congratulations and thanks to Netty who worked incredibly hard to raise such a great amount for the Centre.
Netty, who has MS herself and attends the Centre regularly, delivered three separate 1.5 hour long Sound Bath sessions, with 20 participants in each. After dedicating time to honing her skills and seeking the guidance of many spiritual teachers in the subject of sound, Netty put on a beautiful performance, merging both sound and energy into a perfect harmony.
The participants experienced a collection of sounds played intuitively in alignment with the room's energy, making each session a truly unique experience. The instruments ranged from Gongs, Chimes, Native Flutes, Shamanic Drums, a Shruti Box and a tall Rain Stick to many other ancient sounds and songs as well. Many of those who took part reported being transported into states of deep relaxation, seeing colours and visions of animals.
The feedback received from those who attended the Sound Bath was great and Netty hopes to deliver similar experiences in the future.
When asked about how it felt to achieve the £2,000 target set, Netty said:
"Reaching my goal of £2000 for the event was awesome. It showed me how much people care about our Centre and how strong and supportive our Members are."
If you're interested in learning more or delving deeper into the benefits of vibrational sound, Netty offers one-to-one sessions which you can access via her website. Here you can also find very interesting blog posts that Netty has written on the website too – one of which is her own write-up of the Sound Bath experience which includes all of the feedback received from attendees. A very good read indeed! Thank you again Netty.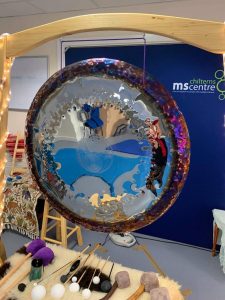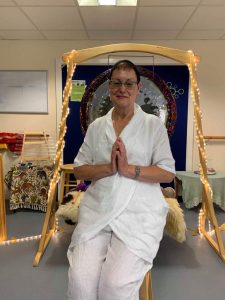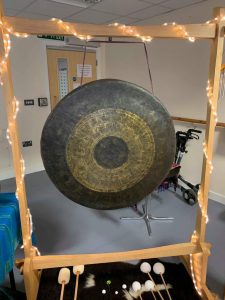 Find out more about running your own fundraising event for the Centre.