"Walk the MS Mile" Returns
Members and supporters of the Chilterns MS Centre will be taking up the challenge to walk a mile through Aylesbury town centre on Saturday 21 September.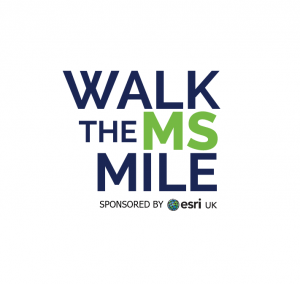 This year the route has changed to include Vale Park and will start and finish at The Exchange.  There is also a surprise twist at the end for those wishing to take part and challenge themselves more.
Walk the MS Mile is our largest annual awareness and fundraising event.  Over the past five years, it has raised over £114,000 to allow us to provide life-changing physical, practical and emotional support to people affected by multiple sclerosis (MS).
Keeping active and being able to walk a short distance may seem fairly easy to most people and something that is taken for granted.  But for those living with MS it can be a real challenge, as fatigue, poor balance and restricted mobility are key symptoms of this lifelong condition.  We help our members gain greater control over their MS symptoms, through a range of therapies, treatments and workshops, empowering them to lead healthier and happier lives. One member who has benefitted from coming here is Anna.
"I thought I didn't really need to come to the Centre but my MS took a turn and I came to the Centre for an assessment and I haven't looked back.  My foot was almost paralysed after an operation and I started Pilates to try to improve it.  Now I've got movement back in my foot and leg and my toes have moved for the first time in 10 years which I didn't think would ever be possible.  It's meant that my walking is less painful and my balance has really improved too. "

Anna Carter, Member
Services are free to anyone with MS, and their families, for as long as they need.  It costs over £1.2m annually to keep the Centre going and we receive less than 10% of our funding from the NHS, so fundraising events like Walk the MS Mile are vital. Such events also raise awareness of what we do, helping us to reach out to more people affected by MS in the local community.
Many people with MS are unable to take part in physical sponsored challenges.  Walking a mile – or using a walking frame or a motorised wheelchair – is something many people with MS can and are pleased to do.
Join in and be part of the event success!  Register online to take part today.