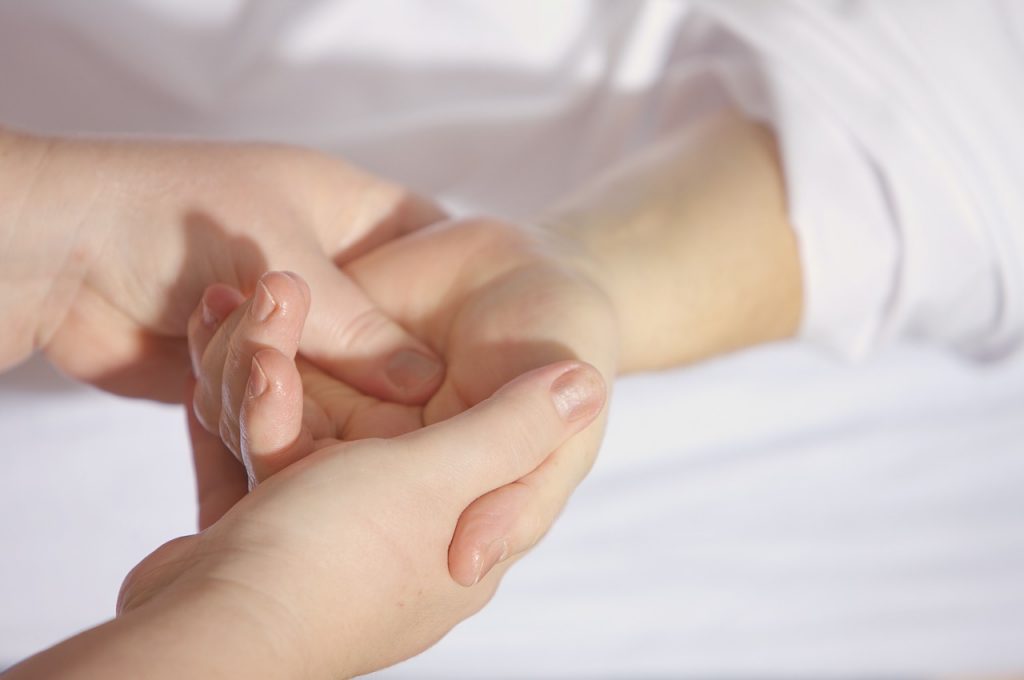 WHAT IS COMPLEMENTARY THERAPY?
Complementary therapies are used alongside conventional medical treatments. They can help people to feel better or to manage the symptoms of illness better, and therefore may improve your quality of life.
There are several complementary therapies on offer at the Centre including:
acupuncture
massage
thai hand and foot massage
reiki
yoga
vibromuscular harmonisation technique (VHT)
mindful movement
We also offer:
foot healthcare
lymphoedema therapy
HOW COULD COMPLEMENTARY THERAPIES BENEFIT ME?
The general aim of any complementary therapy is to reduce stress and tension and promote a sense of wellbeing. By doing this certain MS symptoms may be alleviated.
MASSAGE
One of the oldest and most transformational healing arts. Traditionally, a massage is aimed at relaxing the muscles, loosening the tendons and ligaments. Firm strokes applied with pressure serve to increase the arterial blood flow and relaxes the tense muscles.
Among the most widely recognised benefits of massage are:
Release of emotional and physical tension
Reduction or elimination of back pain
Decrease in chronic pain
Improved sleep
Relief from sore muscles
Better skin tone (maintains tissue viability/integrity)
Greater flexibility
Improved body and mind awareness.
YOGA
Yoga is one of the most popular therapies for people with MS. It helps to provide core stability. It is a unity of mind and body and is as much about your breathing and your outlook on life as it is about postures. Done properly, yoga calms the mind and energises the body, as well as helping to counteract stress, fatigue and depression.It has a good effect on the endocrine glands, the circulatory and respiratory systems, and improves wellbeing.
The Centre is fortunate to have a highly experienced and well-qualified teacher, Tara Hawes.  Tara is an AYS Practitioner, with a Sadhana Mala Teaching and Yoga Therapy and British Wheel of Yoga Certificate. Tara is CNHC registered.
LYMPHOEDEMA THERAPY
The lymphatic system relies on the movement of smooth muscles to transport fluid through the lymph vessels.  As MS can affect muscle movement, the condition can interrupt the normal flow of lymphatic system, causing lymph fluid to build up in a particular area of the body, often in the arms or legs, where it can causing swelling. This condition is called lymphoedema.
Lymphatic massage can reduce swelling (mainly in the lower limbs) and improve circulation throughout the lymphatic system.
As well as massage compression hosiery can sometimes help to prevent or reduce swelling.  We can help to get these prescribed for you if needed.
HOW TO ACCESS OUR COMPLEMENTARY THERAPIES?
Members can access any of the complementary therapies once they have had their initial assessment at the Centre.
Please contact Karen Shaw or call 01296 696133 to book an appointment or request a referral.
See our timetable for dates and times of all of our main complementary sessions
OUR TREATMENTS AND THERAPIES