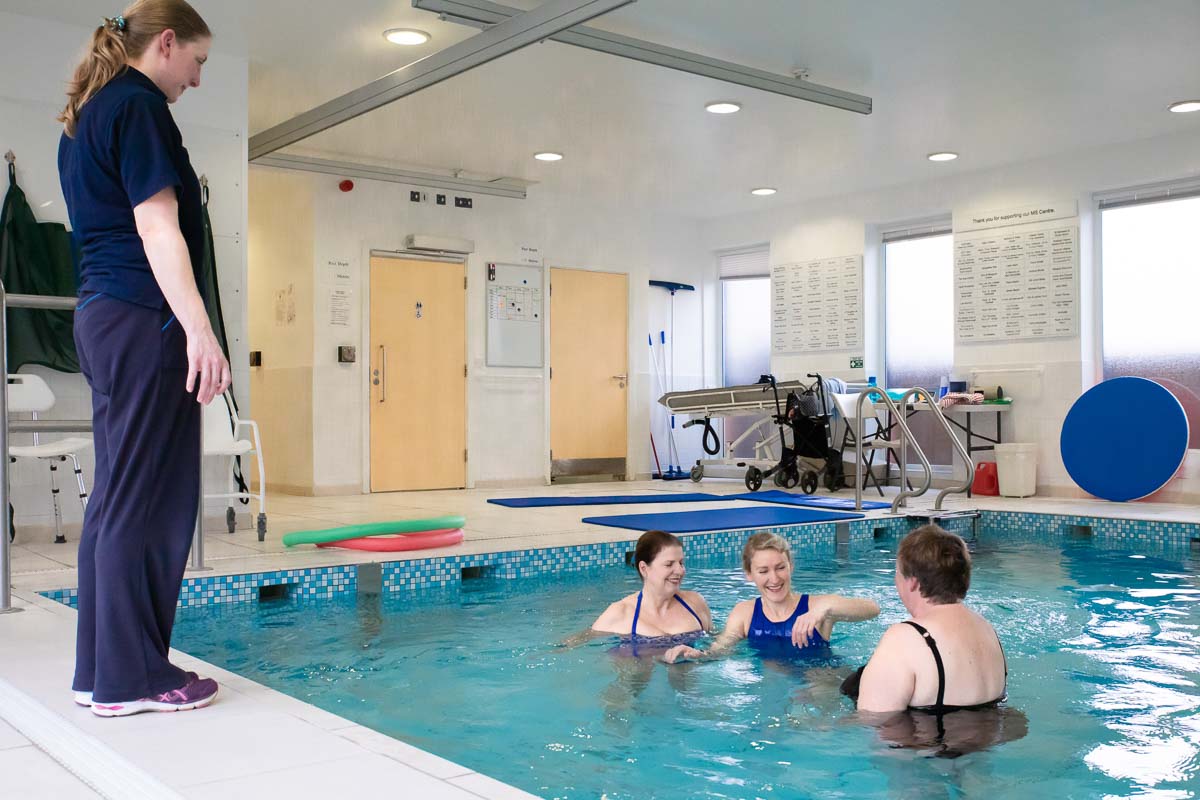 WHAT IS HYDROTHERAPY?
Hydrotherapy is aquatic physiotherapy that takes place in warm water. This provides unique support and resistance, allowing physiotherapists to target specific areas of the body effectively. Water supports your body weight and helps to stabilise someone with balance problems.
Weakened muscles can operate in this environment and will strengthen from the resistance. As swimming involves many muscles in your body, it can help to increase co-ordination. The buoyancy of the water enables movement to be either assisted or resisted and allows for more fluid movements.
HOW COULD HYDROTHERAPY BENEFIT ME?
Improved mobility
Improved posture and walking
Promotes more normal movement patterns making daily tasks easier
Immersion in water immediately reduces spasms allowing people with MS to become aware of normal body movements resulting in improved balance and eye co-ordination
HOW TO ACCESS HYDROTHERAPY?
If you are already a member of the Centre you can either ask your physiotherapist to refer you or you can self-refer by speaking to Andrew Wychadanczuk AndrewWychadanczuk@chilternsmscentre.org
Once referred, you will be offered a pre-emersion assessment to assess if hydrotherapy is the right course of treatment for you, to discuss your specific needs in more detail and agree the goals of your treatment. A course of treatment is approximately 8-12 sessions.
OUR TREATMENTS AND THERAPIES