New Members Welcome
We always offer a warm welcome to new members, whether you have recently been diagnosed or have had multiple sclerosis (MS) for many years.  Our charity was set up by and for people with MS and at our heart you will find a large group of people who support the charity in many ways and also benefit from the extensive range of services we provide. The Centre has a catchment area that covers Buckinghamshire, Hertfordshire, Bedfordshire, Berkshire and Oxfordshire. All our services are offered free of charge to people affected by MS, as long as you become a member of the Centre by paying a small annual subscription fee.
The best way to find out how we can support you and your family is to have an initial chat about what we offer.  Please complete the Request a Call Back form or call us to make a telephone appointment.  Unfortunately we cannot offer tours of our facilities at this time due to COVID-19.
Who is eligible to be a member?
Membership is open to anyone affected by multiple sclerosis.  We have two types of membership:
MS Member – the person diagnosed with multiple sclerosis
Carer Member – this can be a paid or unpaid carer or family members like partners, children, parents, siblings or grandparents.
What services can I access as a member?
MS Members have access to all of our treatments.  When you come for your initial meeting we will be able to advise you on the best treatments to suit your needs.
You also have access to all of our workshops and classes.
Family & Carer members have access to our workshops and some treatments and therapies.  Find out more here.
How do I become a member?
You must be referred to us by a health practitioner.  When you attend your first appointment at the Centre you will be asked to fill in a membership form and make the appropriate payment. Non-MS members can join at the same time or at any time in the future.
When does the membership year start?
The membership year runs from 01 January to 31 December.
What are the subscription charges?
Annual Subscription: £25.00
Subscription from 01 July: £12.50
Subscription from 01 November: Not required if full subscription is paid for the following year at the time of joining.
How can I pay my subscription?
We encourage everyone who becomes a member to set up Direct Debit.
Alternatively, you can pay by cash, cheque, credit/debit card or direct from your bank account. Reception can provide further details. Please ensure that the name of the member is included with all payments.
How do I renew my membership?
Membership renewal letters are sent out in early December. Payment is required by 31 January at the latest. Membership will lapse after this date.
Who do I contact about membership?
If you have any questions about membership please contact Jo Kendall, Office Manager:
jokendall@chilternsmscentre.org
Telephone: 01296 696133
Members Stories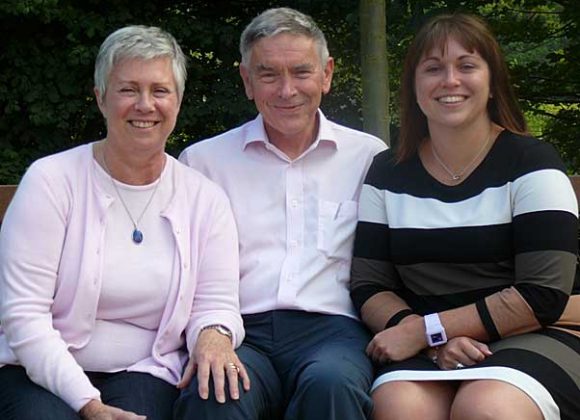 Allen Family The Chilterns MS Centre nestles between the woods at Wendover and the RAF community at Halton and has...